Pond's
POND'S White Beauty Spotless Fairness Facewash with vitamin B3+ Formula 100g
Regular price
$12.39
$0.00
Unit price
per
Tax included.
Shipping
calculated at checkout.
POND'S White Beauty Daily Spotless Lightening Face Wash vitamin B3+ New formula
Dead skin removal

Spot less fairness

Dark spots removal

Fairness facewash

Clinically proven facewash

New formula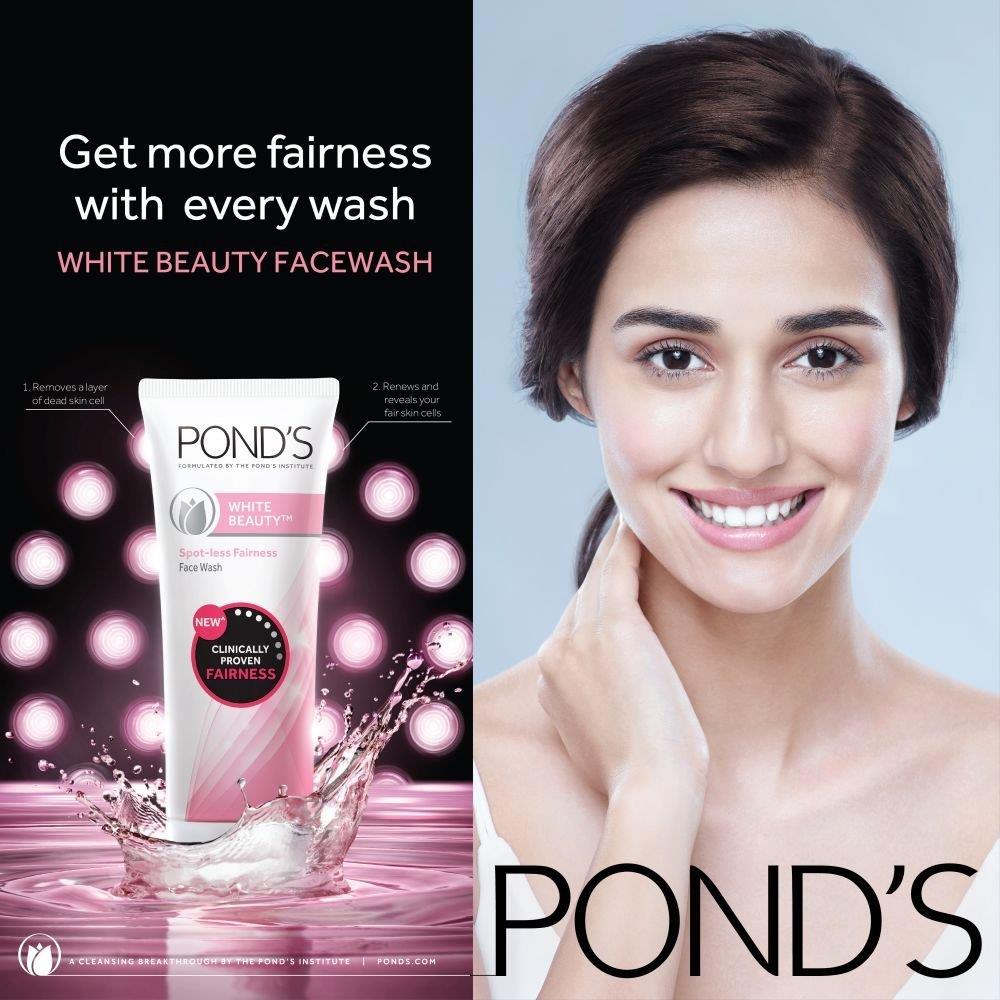 Uncover fair and glowing skin with a unique formula that cleanses deeply to reduce dullness, while boosting the radiance of your skin. Reveal the fairness within by washing away the buildup of dead skin cells with this Daily Lightening Face Wash. The White Beauty Daily Lightening Facial Foam lets you clean and treat your skin at the same time. The secret to spottless pinkish white skin? Pro-Vitamin B3. A potent skin lightening agent proven to reduce dark spots to reveal beautiful and flawless skin. It lightens skin and dark spots by inhibiting the transfer of melanin to the surface of the skin revealing a clear and translucent complexion the infusion with Vitamin B3 offers nourishment to your skin cells and help in rejuvenating your skin. The face wash effectively removes grime, dust and sweat from your face. It also unclogs pores and gives you healthy, bright skin. The Pond's White beauty facial foam is a a gentle foam- that deeply cleans and brightens skin transforming the complexion to a radiant, fair look. The foam's unique formula reduces dullness and brightens skin, while washing away old weary, sallow skin. Vitamin B3: Skin Lightening active, known to act on melanin to give you a lighter and glowing complexion.Pearl Extract: Natural extract, known to stimulate the skin and help create smooth, radiant skin.Glycerin: Nourishing moisturiser that penetrates into skin to improve skin natural water balance. -
Note:-  Images are for illustration only. Company may change item design / pattern /packaging from time to time. We will ship latest stock available.

Note:- Colour will be dispatch as per availablity.
Customs Policy
Customs Clearance/ Customs charges (if any) will be paid by buyer. 
Buyers are responsible for any return shipping cost.
Payment
We accept payment via PAYPAL ONLY.
We ship worldwide and assure dispatching the product in  2 to 3 working days soon after the payment confirmation is received. We ship our products via India Post depending on your location and shipping services.  Import duties and other destination taxes would be buyer's responsibility.
The Items will be delivered within 15 to 23 working days from the date of dispatch.
Also please note Saturday, Sundays and public holidays are not considered in working days and therefore we request you to please wait for the shipment to arrive
Feedback
Your feedback is always important for us.
Kindly contact us if you have any problem with your purchase or the item, we will always be there to help you.
Have a Nice Day
---